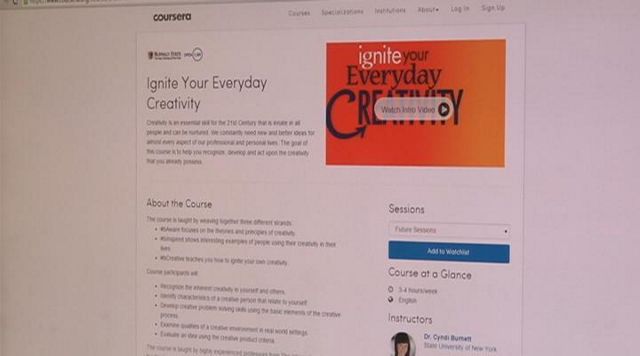 Some 43,000 people from 185 countries enrolled in the first Massive Open Online Course, or MOOC in Western New York, complete with video lessons and homework assignments.
SUNY Buffalo State offered a six-week course called Ignite Your Everyday Creativity. Buff State is the third SUNY school but first in this area to participate in the course through the online education platform "Coursera."
It took a team of nearly two dozen people more than a year to put the course together. They had to record instructional videos, write scripts and create a syllabus and assignments. Students offer feedback on coursework and grade each other.