In this episode, Dr. Burnett reveals how the desire to improve can ignite your creativity and why weaving creativity into education is critical for the livelihoods of future generations. Dr. Burnett also shares her own insights from her creative research plus what more she believes can be done to promote creativity in schools, at home and in education.
Learn how, and why, Cyndi moved on from a career as an actress and why Cyndi's office has 6 chairs (and has never had a desk).
It bothers Matthew Lahue, and it surely bothers you: enter a public restroom and the stall lock is broken. Fortunately, Mr. Lahue has a solution. It's called the Bathroom Bodyguard.
SUNY Buffalo State will be the first SUNY institution to offer a free Massive Open Online Course (MOOC) on Everyday Creativity, starting on February 16. The online course will run for six weeks until March 30.
The most popular college course in the region this semester cost nothing to take, had no set meeting times and did not require students to step inside a classroom.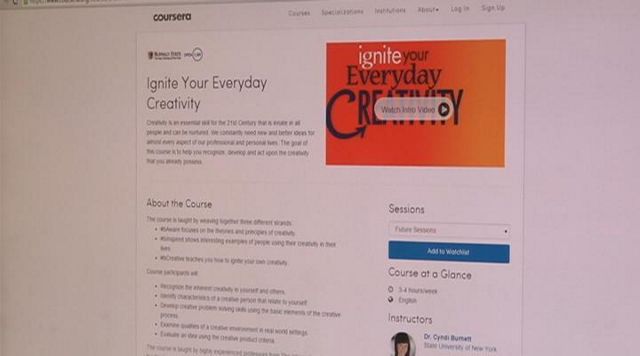 Some 43,000 people from 185 countries enrolled in the first Massive Open Online Course, or MOOC in Western New York, complete with video lessons and homework assignments.
You are here:  

Cyndi in the News